User:Marasmusine
From D&D Wiki
Currently In Progress
[
edit
]
My Settings
[
edit
]
Permanently Works in Progress
My 5e stuff
[
edit
]
My 4e stuff
[
edit
]
My 3.5e Stuff
[
edit
]
In the works, will probably never finish
[
edit
]
My images
[
edit
]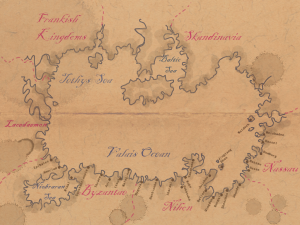 And Sourcebooks
[
edit
]
In the works
[
edit
]
I seem to have bitten off more than I can chew.
Need a rewrite?
[
edit
]
My job list at the wiki is huge, I've got maintenance tasks, the magazine to edit, all the pages I want to finish and start. Sometimes I'll see another editor's contribution, and its a good idea, but it's a mess. If I had infinite time, I would fix it up there and then, but as it is I put a "wording" template on it and move on. I'll fix something if asked, and I enjoy doing this, but it's taking time away from the other things I want to do.
I have a few gigs on fiverr to help me help you. The small payment gives me the incentive to focus on your content.
Rewrites I have done
Fiverr requests I have done
Plug for other projects
[
edit
]
You can keep track of all my projects at:
General stuff
[
edit
]
I've made a little CR calculator, try it at https://repl.it/@Marasmusine/CR-Calculator
Also, this dungeon tool based on the tables in the DMG appendix: https://repl.it/@Marasmusine/5edun. Use it in conjunction with pen-and-paper to make a dungeon. It can be useful if playing D&D solo.
Instructions for use: First generate the overview (by inputting '0'), which will set the environment, dungeon type, and dominant monster; and give you an entrance chamber.
Set character level ('c') and number of characters ('n'): defaults to 4 x 1st level characters.
Use '1' to fill out all the passages
Use '2' to generate chambers it produces.
Finally use '3' to determine what is behind each door.
If a chamber has a combat encounter that doesn't fit, use '4' to reroll it.
Use 't', 'e' and 'd' to set the dungeon type, environment and dominant monster if you are continuing a dungeon in another session.
Useful stuff
[
edit
]
Code for an attributed 4e image: Right-justified:

{| class="4e" style="float:right"
!http://farm6.staticflickr.com/blah/blah.jpg
|-
|[http://www.flickr.com/photos/blah/blah/ Title and Attribution]
|}

Centre-justified:

{| class="4e" style="margin: 1em auto 1em auto;" 
!http://farm6.staticflickr.com/blah/blah.jpg
|-
|[http://www.flickr.com/photos/blah/blah/ Title and Attribution]
|}

Special Recognition
[
edit
]
WikiCookie                            
I give you this WikiCookie for your complete reworking of Multitasker (3.5e Feat), making it more usable and much more adaptable for individual campaigns. You took a basic concept and made it into something so much more! Thanks!  

Hooper

  talk  

  contribs  

  email  

22:44, 30 August 2014 (MDT)
Barnstar                            
I give you this barnstar for improving, reviewing, and removing a lot of pages. Thanks a lot for your help on those pages! --Green Dragon (talk) 09:35, 16 July 2012 (MDT)
Anti-Vandal Barnstar            
I give you this anti-vandal barnstar for spotting and removing vandalism diligently. Thanks for helping upkeep D&D Wiki! --Green Dragon (talk) 01:16, 21 August 2013 (MDT)
The Tireless Contributor Barnstar
For tens of thousands of edits, thousands of deletions, thousands more useful things. For years, you've been a reliable and an amazing contributor to this community in all respects. Thank you. --SgtLion (talk) 05:41, 12 October 2015 (MDT)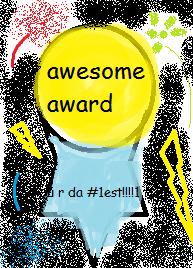 WikiCookie                            
You have earned this cookie for dealing with a number of disruptive and non constructive users levelly, fairly, and sensibly. --Green Dragon (talk) 00:11, 7 August 2017 (MDT)