Cityscape (Valgora Supplement)
From D&D Wiki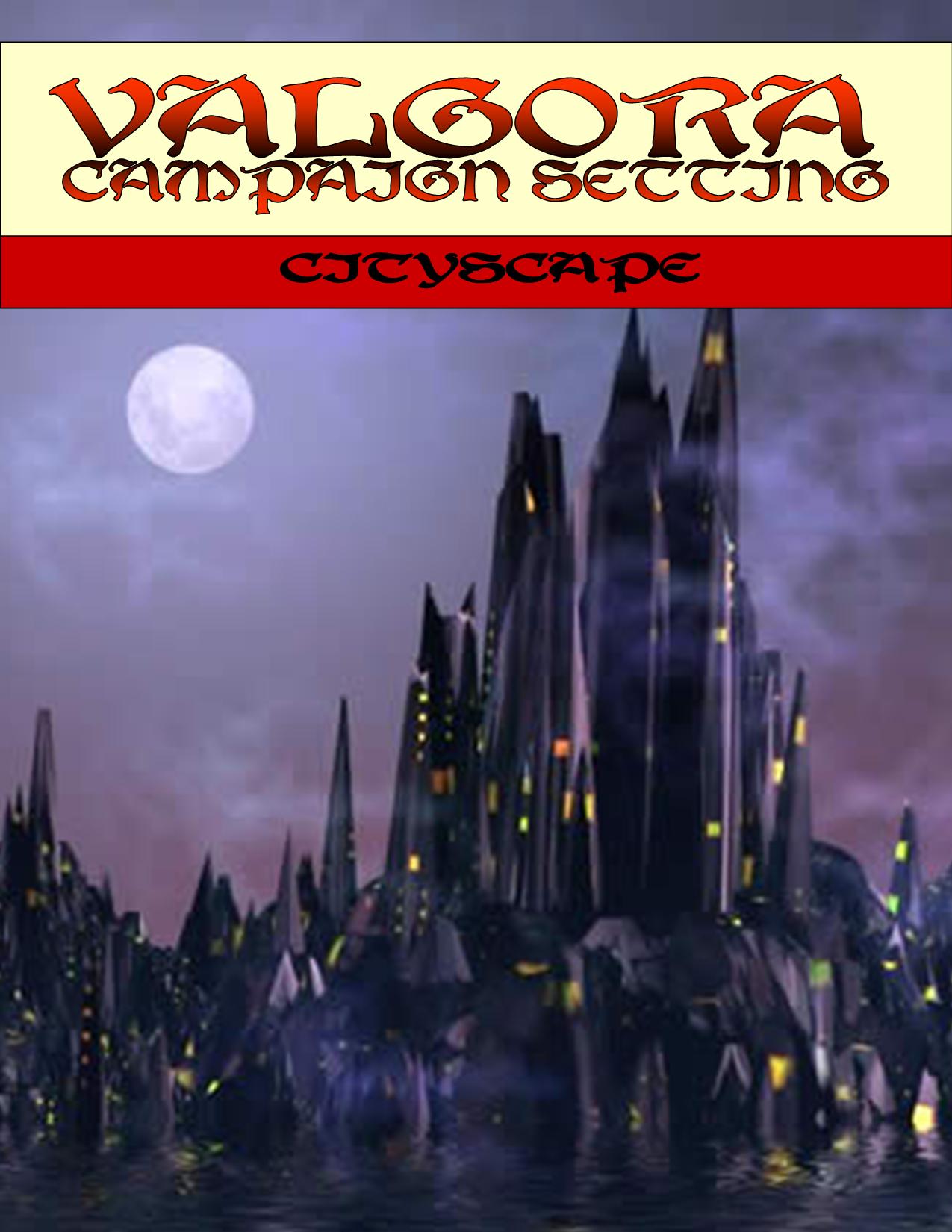 Urban Adventures
[
edit
]
Most thoughts of Dungeons & Dragons evoke images of deep, dark, dank dungeons where the players face peril for fame and fortune. However, peril comes in many forms and the towns, cities, and even villages that the players traverse through are not without their fair share of interesting happenings and individuals.
List of Notable Towns & Cities
[
edit
]
Alphabetically
[
edit
]
Geographically
[
edit
]
The list below provides basic information about major urban areas across the known Valgorian world. The list is designed to list in a roughly North-to-South format, meaning that the first city listed is the most northern, and the last the most southern. This format is to be used to assist Dungeon Master's who have a party in a certain part of the globe and wish to know a nearby notable town.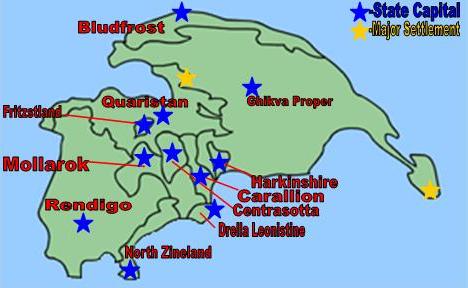 Island of Hesjing
[
edit
]
Malsvir
[
edit
]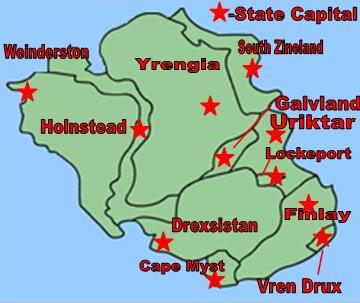 ---
Back to Main Page → 3.5e Homebrew → Campaign Settings → Valgora
Valgora Navigation
Valgora Campaign Settingv
Player's Handbook
Races, Magic, Equipment, Military, Law & Honor, Waste Walker's Handbook, Seafarer's Handbook, Planewalker's Handbook
World Reference
History, Ghikva, Malsvir, Talara, Notable Dungeons, Notable Towns & Cities, Notable Spans of Wilderness, Cosmology, Organizations, NPCs, Deities, Distant Past
Dungeon Master's Guide
Monsters, Adventures, Cartography, Unearthed Arcana
D&DWiki Project: Adding to Valgora, About, Things to Do

"
How many caskets do we have? Because we're going to need three more, no matter how this turns out.
"
—Rygar Bronzesteel, Dwarven Fighter