Equipment Compendium (Valgora Supplement)
From D&D Wiki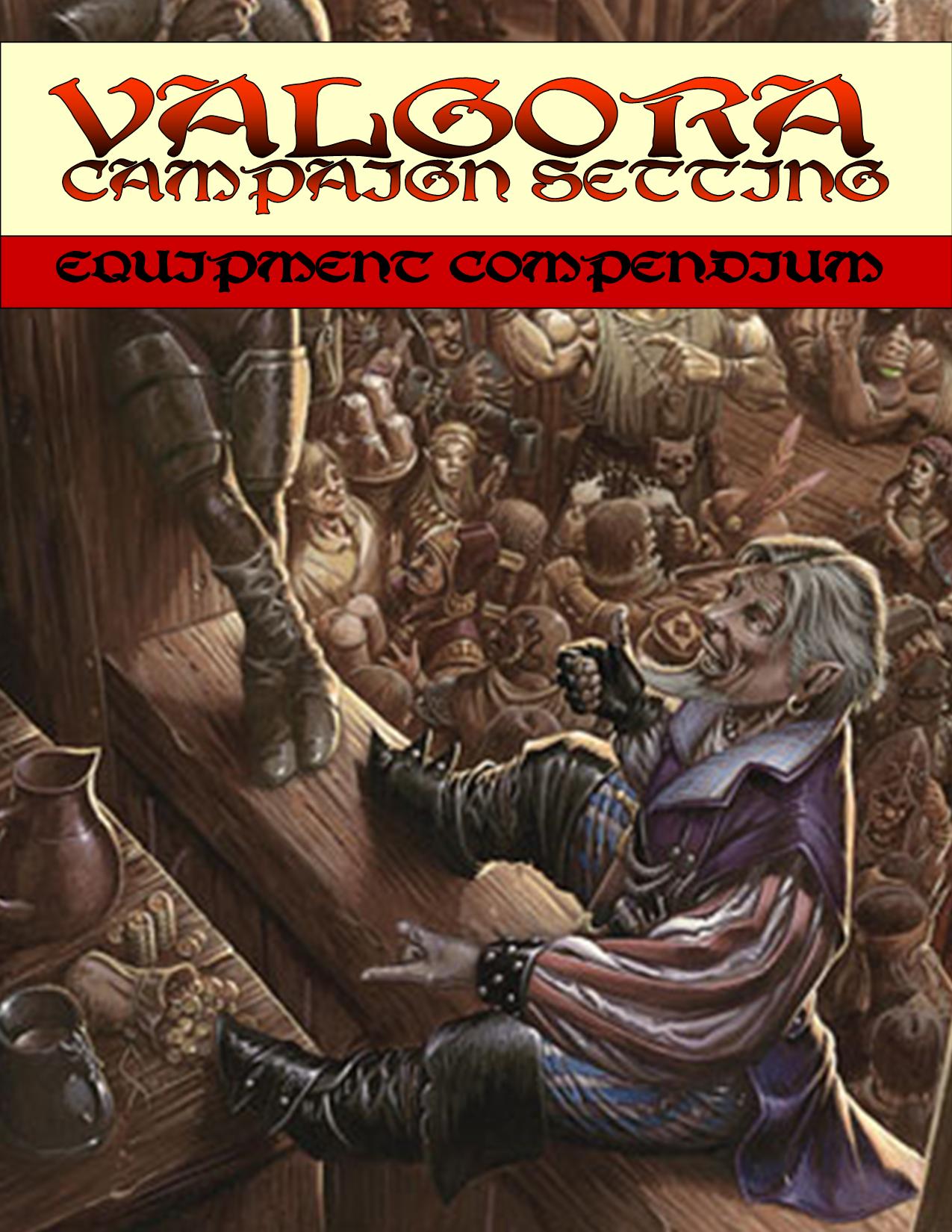 The eccentric beings of Valgora have left behind belongings they created or used during their lifetimes. Some of these items have traveled the globe under numerous famous owners and are well known legends themselves. Keep a keen lookout for some of the world's most striking objects.
Notable Arcane Accessories
[
edit
]
Notable Eccentric Equipment
[
edit
]
Notable Legendary Weapons
[
edit
]
Other Equipment
[
edit
]
For a listing of equipment a player may wish to have, click here. Please keep in mind that some of these may be unknown to your Dungeon Master, and you should seek his approval on any item to your inventory.
---
Back to Main Page → 3.5e Homebrew → Campaign Settings → Valgora
Valgora Navigation
Valgora Campaign Settingv
Player's Handbook
Races, Magic, Equipment, Military, Law & Honor, Waste Walker's Handbook, Seafarer's Handbook, Planewalker's Handbook
World Reference
History, Ghikva, Malsvir, Talara, Notable Dungeons, Notable Towns & Cities, Notable Spans of Wilderness, Cosmology, Organizations, NPCs, Deities, Distant Past
Dungeon Master's Guide
Monsters, Adventures, Cartography, Unearthed Arcana
D&DWiki Project: Adding to Valgora, About, Things to Do

"
The mighty blow, the stoutest foe, but all should know, as I behold, no one rose that day who wasn't under the pay of Meloku's gang
"
—Douie Solitude, Famed Bard