User:Dark Dragon
From D&D Wiki
Biography
[
edit
]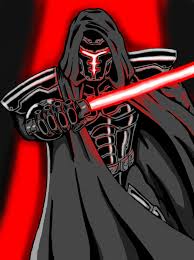 Name: Zikroksis the Dark Dragon. (You didn't think I'd put my real name, did ya?)
Age: Young enough to be in high school.
Hobbies: Dungeons and Dragons (Obviously), Drawing, Gaming, Sleeping.

Hello and welcome to my page. I am a Dragon born from the darkest depths of the deepest abyss. I am a --grader in high school and I love D&D. I've only been playing for two years, but I've read most of the books cover to cover and am really excited and eager to post my own content. I've DM'd two campaigns and my players said they had a lot of fun. So, I got the bright idea to share some of my personal content with the rest of the D&D community. I hope you all enjoy my stuff as much as I have.
Content for Players:
[
edit
]
Character Options:
[
edit
]
Alternate Class:
[
edit
]
Monk Fighting Styles:
[
edit
]
Racial Substitution Levels:
[
edit
]
Skill Abilities:
[
edit
]
Traits:
[
edit
]
Classes:
[
edit
]
Base Classes:
[
edit
]
Prestige Classes:
[
edit
]
Complex Special Ability Components:
[
edit
]
Official:
[
edit
]
Epic Spells, Seeds, and Powers
[
edit
]
Incantations
[
edit
]
Invocations
[
edit
]
Maneuvers
[
edit
]
Mysteries
[
edit
]
Psionic Powers
[
edit
]
Vestiges
[
edit
]
Homebrew:
[
edit
]
Demonic Pacts
[
edit
]
Grim Alterations
[
edit
]
Leechmastery
[
edit
]
Paths of Shadow
[
edit
]
Rituals
[
edit
]
Shadow Powers
[
edit
]
Spheres
[
edit
]
Equipment:
[
edit
]
Mundane:
[
edit
]
Adventuring Gear
[
edit
]
Alchemical Items
[
edit
]
Tools and Skill Kits
[
edit
]
Food and Drink
[
edit
]
Jewelry and Accessories
[
edit
]
Materials
[
edit
]
Poisons
[
edit
]
Shields
[
edit
]
Trade Goods
[
edit
]
Vehicles
[
edit
]
Apparel
[
edit
]
Weapons
[
edit
]
Magical:
[
edit
]
Armor Enhancements
[
edit
]
Cursed Items
[
edit
]
Flavor Treasure
[
edit
]
Food and Drink
[
edit
]
Magic Gauntlets
[
edit
]
Potions and Oils
[
edit
]
Shields
[
edit
]
Shield Enhancements
[
edit
]
Vehicles
[
edit
]
Weapons
[
edit
]
Weapon Enhancements
[
edit
]
Wondrous Items
[
edit
]
Epic Magical:
[
edit
]
Armor Enhancements
[
edit
]
Cursed Items
[
edit
]
Flavor Treasure
[
edit
]
Food and Drink
[
edit
]
Magic Gauntlets
[
edit
]
Potions and Oils
[
edit
]
Shields
[
edit
]
Shield Enhancements
[
edit
]
Vehicles
[
edit
]
Weapons
[
edit
]
Weapon Enhancements
[
edit
]
Wondrous Items
[
edit
]
Artifacts:
[
edit
]
Other Items
[
edit
]
Non-Magical Items
[
edit
]
Template Items
[
edit
]
Legacy Equipment
[
edit
]
Specific Weapons
[
edit
]
Content for DMs
[
edit
]
Creatures:
[
edit
]
Templates
[
edit
]
General Content
[
edit
]
Deities:
[
edit
]
Archdevil:
[
edit
]
Demon Prince:
[
edit
]
Demigod:
[
edit
]
Lesser:
[
edit
]
Intermediate:
[
edit
]
Greater:
[
edit
]
Pantheons:
[
edit
]