D&D Wiki:Requests for Adminship/BigShotFancyMan
From D&D Wiki
Voice your opinion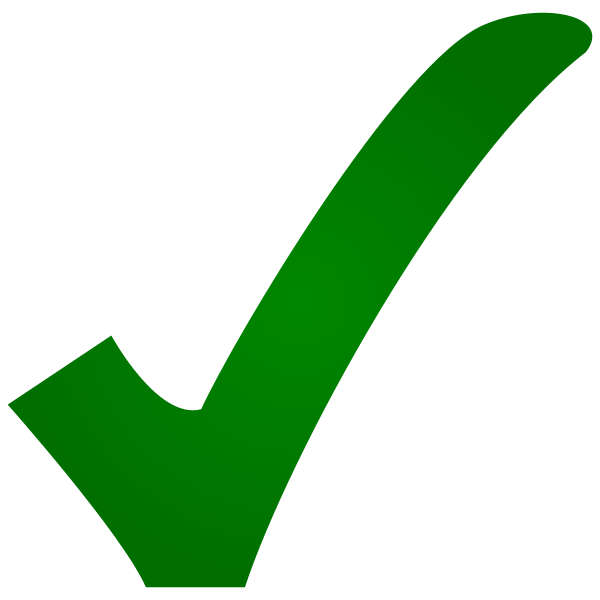 Done!
---
(6/1/1) 86% Approval; Ended 08:25, 12 June 2018 (UTC)
BigShotFancyMan is quite the prolific user who has been around for over a year now. A lot of our old admins have moved on and left, and I think that this past year has been great for replenishing our forces! D&D Wiki is very popular now, and I agree that we need more admins to help maintain its long-standing image of quality content and excellent service! And I can think of few better for this role than BSFM. Not only is he an excellent editor with a good intuition for game balance, but he's a great guy too. Sure, we've disagreed on a few issues, but he understands the ins-and-outs of D&D Wiki and knows how to play by the rules and appeal to users as people. And I think he'd take that same dedication to protecting user rights and enforcing the spirit and policy of D&D Wiki to his duties as an admin. I'm proud to have called him my associate — even my friend — for almost a year, and I'd be even prouder to call him an admin :) --GamerAim

(talk) 07:26, 5 June 2018 (MDT)
Candidates Prelude

I am humbled and flattered to be considered for this opportunity. Hopefully people don't mind me asking for patience to answer the questions below, I don't always have internet because I am away from home. I look forward to hearing the community on this and hope that I am able to be a better asset to the site. BigShotFancyMan (talk) 08:31, 5 June 2018 (MDT)
CL mentioned something about my prelude so I'll add a little more. dandwiki has become a second family almost because I interact daily with users on the site or Discord. GamerAim mentioned the users being "people" and this couldn't be any more true. I found a quote and placed it at the top of my talk page hoping others would be inspired and also remind myself of the user I need to be. I am confident that with help I will use admin tools effectively and be a boon to the current admins the wiki has. BigShotFancyMan (talk) 05:55, 6 June 2018 (MDT)

Questions for the candidate
Dear candidate, thank you for offering to serve D&D Wiki in this capacity. Please take the time to answer a few generic questions to provide guidance for voters:
1. What sysop chores do you anticipate helping with? Please read the page about administrators and the administrators' reading list on Wikipedia before answering.

A: There has been a handful of times when vandalism occurs by IPs and troll accounts and I wished I had had the chance to assist with blocking those accounts or IPs while admins were busy.
I don't mean to copy Cotsu but Wikipedia has a comment that Adminship does not elevate you above any one else; "Every good-faith editor, from the newest editor to the most experienced bureaucrat, has the same status within Wikipedia. You will not gain respect simply by being an administrator. Adminship is, in essence, janitorial duties for Wikipedia." I truly believe in this thinking that even the smallest contributor is equal with me, and I want to help with any and all maintenance all users might need.
2. Of your articles or contributions to D&D Wiki, are there any with which you are particularly pleased, and why?

A: I think any who has dealt with me could guess my favorite contribution is the Necromancer (5e Class). I spent months, and continue to give it attention, providing flavor and dynamics to it. The subclass provide different play styles which I find very important in designs I redo or advise on.
Other collaborations I am most proud of are things like the Advanced Dwarven Mechanical Tank (5e Equipment), Behemoth (5e Class), and anything involving User:Alucarddragonborn not because of the pages contents but because the users' reactions. Alucard continually seeks out help and advice which I find extremely flattering and the other users have been very happy with how edits turned out.
3. Have you been in any conflicts over editing in the past or do you feel other users have caused you stress? How have you dealt with it and how will you deal with it in the future?

A: I continually find myself disagreeing with other users. Unfortunately a few circumstances things got carried away Aurochs (5e Race), User Talk:ConcealedLight#Drama, Talk:5e Race Design Guide#Wiki Wide Meter Placement, and lastly User Talk:Varkarrus#Hypocrisy.
Each example is a reason I am humbled to be considered. I was ashamed of edit warring with CL on the Aurochs; I am very unhappy with my grammar on CL's talk page and wiki wide meter placement; and same with Varkarrus' talk page where I made someone on the wiki feel uncomfortable out of an earnest concern. I took it upon myself to behave like I had an "interaction ban" with Varkarrus and believe I succeeded. Since these issues, I've continued to have disagreements with users on things like: large size size PCs, use of tags/multiple creature types, featured article nominees/criteria/comments, and interjecting on behalf of new users. But, I don't think I've stepped out of line on those discussions and I believe others kept things civil as well.
Another example of learning from past behavior is an issue with a contributor that finds "balance" to mean whatever is fun. I attempted to discuss the topic, and requested aid on the admin page, but never made progress and took a break from the situation.
I am certain I'll continue to oppose others on the wiki but my methods of doing so have changed and will continue to get better. Thank you.
---

Discussion
Support
I don't think I could've said it better myself! BigShotFancyMan has helped me with a few of my pages and is optimistic and friendly. I think they are a great choice for some extra admin muscle.--Cotsu Malcior (talk) 08:27, 5 June 2018 (MDT)
Bigshot and I disagree a LOT, but he is never hesitant to give his input and speak earnestly. He clearly wants what is best for the wiki, even if he and others disagree on what that actually means. I think giving Bigshot the admin tools will be beneficial. — Geodude (talk | contribs | email)‎‎ . . 10:12, 5 June 2018 (MDT)
BSFM is very active. He mediates well—at least every time I've seen it happen—and seems to show good judgement. He improves both content pages and infrastructure pages. He comes across as humble but honest and candid. That's everything I want in an administrator, really, and I have no reason to oppose his adminship. - Guy (talk) 15:48, 7 June 2018 (MDT)
BSFM adds an important touch to each of the discussions that he enters. Not afraid to speak his mind, he is open to help improve all kinds of pages. Granting him admin rights would assist him in rolling back edits, locking completed pages, and other tasks where he may assist. --Green Dragon (talk) 22:46, 10 June 2018 (MDT)
As the last RfA has failed, and I would most certainly say BSFM is ripe for adminship, I'll change my vote to support. They have actually demonstrated a genuine ability to learn from their mistakes, and to seek and take on feedback - And that's a huge good'un. --SgtLion (talk) 01:01, 11 June 2018 (MDT)
Oppose
* I like BSFM. This vote has literally no relevance to them, as I'd support them under any other circumstances. I think potentially promoting more than one admin in a given month in our small active community is too much upheaval. Simply asking for trouble. --SgtLion (talk) 15:05, 7 June 2018 (MDT)
I do not trust BSFM to delete pages that are inappropriate for the wiki. He has defended the Corollin race in spite of it making multiple users uncomfortable, prioritizing a perceived "defense against censorship" over the feelings of the community. The fact that he directly called me a hypocrit on my own user page (in response to me creating a race that's not even relevant to him) also suggests a lack of emotional maturity on his part, required in being an admin. If he can demonstrably put his own morals aside and strive towards creating a welcoming community and protecting users from potentially deeply upsetting content, then I'd put my own feelings towards him aside and support him. Unlike Geodude's thoughts, I feel that BSFM's desire to improve the wiki does not make up for him disagreeing with other mods over what is best.(Varkarrus (talk) 10:25, 11 June 2018 (MDT))
Neutral
I'll make my decision once I've heard the candidates prelude. However, I am not opposed to this. —ConcealedLight (talk) 19:54, 5 June 2018 (MDT)