DC Universe (D20 Modern Campaign Setting)
From D&D Wiki
This material is maintained by Hooper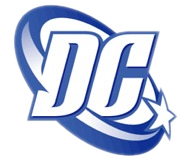 Player Information

Advice on Creating Characters
The many races of the DC Universe.
Player's guide to DC items and equipment
The magic of DC
Super powers & abilities
Gods and other Immortals

World Reference

The history of DC.

This is the who's who of DC

Running DC

Basic info about the project
About helping out.
Advice for implementing a campaign
The villains and bad guys of DC
Other Factions, notable Groups, Companies, and Organizations in the DC Universe.
---
Back to Main Page → D20 Modern → Campaign Settings