Jin Kuo Province (Ilarion Environment)
From D&D Wiki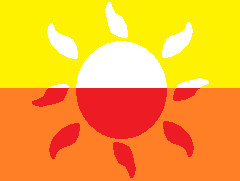 Capital
X (Pathfinder Environment)
Government
X
Leaders
X
Deities
Jin Feng, Yin Tuzi
Language
Population
21,041,000
Diversity
There are few priests in the Jin Kuo Province as most religious rituals are observed at home, usually at an elaborate family shrine. Only weddings and funeral pyres are required to take place at a temple. Only the most devout enter the Priesthood as they must live a life of celibacy, temperance, and strict vegetarianism. One must not enter a temple or holy place after consuming meat or alcohol. The wearing of shoes is also not permitted in temples or holy places.
Many in Jin Kuo abstain from meat, in an effort to live a life of nonviolence. Very little animal labor is use in the province; people do most of the work.
Geography
[
edit
]
The Area
[
edit
]
Geographical Features
[
edit
]
X
X
Government
[
edit
]
Foreign Relations
[
edit
]
Crisania: There have been ongoing border skirmishes in the Wolf's Den Pass for the last two hundred years. In the last twenty-five years, the trade road has been open more often than it has been closed. (Enemy, Cessation of hostilities)
Thebia: Trade with Thebia is good. (Neutral, Peace)
Fjallheim: Border relations are tense but not violent, trade is fair. (Enemy, Cease-fire)
Halcyon: Border relations are good, trade is fair. (Neutral, Peace)
Dao Ming: Trade is good. (Neutral, Peace)
Military
[
edit
]
X has a standing army of X,000 soldiers – mostly infantry and cavalry – and a reserve pool nearing X,000 persons in times of emergencies.
Trial Procedure
[
edit
]
Crimes and Punishments
[
edit
]
Arson:
Assault:
Forgery:
False testimony:
Kidnapping or unlawful detainment:
Murder:
Rape:
Slave revolt:
Theft:
Treason:
Unlawful assembly:
Unlawful use of magic or use of arcane magic:

Banishment:
Crucifixion:
Execution:
Fines:
Incarceration:
Physical Labor:
Public flogging:
Slavery
[
edit
]
History
[
edit
]
Society
[
edit
]
Mannerisms and Customs
[
edit
]
E
Marriage and Family
[
edit
]
Clothing
[
edit
]
Architecture
[
edit
]
Entertainment
[
edit
]
Gambling
[
edit
]
Festivals
[
edit
]
Common Festivals
[
edit
]
Spring Equinox -
Summer Solstice -
Autumn Equinox -
Winter Solstice -
Illness, Death and the Pyre
[
edit
]
Sickness and Medicine
[
edit
]
Education
[
edit
]
Cuisine
[
edit
]
Common Ingredients
Meat:
Dairy products:
Herbs and spices:
Grains:
Legumes:
Vegetables:
Fruits:
Nuts:
Greens:
Dressings and sauces:
Commerce
[
edit
]
Imports:
Exports:
Currency:
Taxation:
The following are regional traits for X:
X:
The following is a list of gear commonly available in X:
Weapons:
Armor:
Adventure Gear:
Regions
[
edit
]
Marriage and Family
[
edit
]
Marriages are arranged but require the consent of the bride and groom. Wedding rituals include fire-walking.
Infants' ears are pierced, and gold earrings are worn, girls also pierce the nose. This is the only jewelry unwed girls may wear. Married women may wear any jewelry given to them by their husband or purchased with an allowance set aside for her (this is separate from the household fund). This jewelry is seen as a symbol of wealth and status.
Architecture
[
edit
]
Clothing
[
edit
]
Cuisine
[
edit
]
Meat:
Dairy products:
Herbs and spices:
Grains:
Legumes:
Vegetables:
Fruits:
Nuts:
Greens:
Dressings and sauces:
Breakfast
[
edit
]
Desserts
[
edit
]
Beverages
[
edit
]
Defense
[
edit
]
Commerce
[
edit
]
Imports:
Exports:
Currency:
Taxation:
Slavery
[
edit
]
---
Back to Main Page → Pathfinder Homebrew → Campaign Settings → Ilarion → Nations → The Dao Ming Empire