Hua Die Province (Ilarion Environment)
From D&D Wiki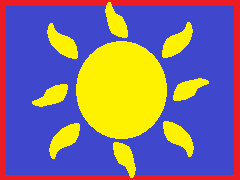 Capital
Thủ đô
Government
Aristocracy
Leaders
1 Daimio, 18 kings
Deities
Jin Feng, Yin Tuzi
Language
Nói Nhỏ, Yun Shen
Population
20,014,000
Diversity
60% Huan, 12% Rén, 9% Jiyū, 7% Xuilan, 5% Kumo, 5% Minotaurs, 1% Tōmin, 1% Dwarves
When a person passes away in Hua Die, the surviving family holds a vigil that typically lasts between three and nine days, if the surviving family is waiting for other traveling relatives. The body is washed and dressed. A chopstick is laid between the teeth and a pinch of rice and three coins are placed in the mouth to keep the spirit appeased during the wait. When all Relatives, friends, and descendants have arrived they accompany the dead to the pyre grounds. Rice, flowers, and small tokens are burned with the departed. After three days of mourning, the family visits the pyre again, with offerings of food and drink. After 49 days, the family stops bringing rice for the dead to the altar. After 100 days, the family celebrates the end of the tears. After one year is the ceremony of the first anniversary of the relative's death and after two years is the ceremony of the end of mourning.
Geography
[
edit
]
The Area
[
edit
]
Geographical Features
[
edit
]
X
X
Government
[
edit
]
Foreign Relations
[
edit
]
Crisania: There have been ongoing border skirmishes in the Wolf's Den Pass for the last two hundred years. In the last twenty-five years, the trade road has been open more often than it has been closed. (Enemy, Cessation of hostilities)
Thebia: Trade with Thebia is good. (Neutral, Peace)
Fjallheim: Border relations are tense but not violent, trade is fair. (Enemy, Cease-fire)
Halcyon: Border relations are good, trade is fair. (Neutral, Peace)
Dao Ming: Trade is good. (Neutral, Peace)
Military
[
edit
]
Hua Die has a standing army of 35,000 soldiers, a navy of 45,000 and a reserve pool nearing 100,000 persons in times of emergencies.
Trial Procedure
[
edit
]
Crimes and Punishments
[
edit
]
Arson:
Assault:
Forgery:
False testimony:
Kidnapping or unlawful detainment:
Murder:
Rape:
Slave revolt:
Theft:
Treason:
Unlawful assembly:
Unlawful use of magic or use of arcane magic:

Banishment:
Crucifixion:
Execution:
Fines:
Incarceration:
Physical Labor:
Public flogging:
Slavery
[
edit
]
The only slaves in Hua Die were prisoners of war and their descendants. Most of this slave cast was set free when the emperor outlawed slavery. Some are still kept as slaves, but it is frowned upon. Law abiding citizens will report slavery to the tax office, as many are down on paper as receiving a fair wage, and tax fraud may result in the seizing of the violator's property.
History
[
edit
]
Society
[
edit
]
Mannerisms and Customs
[
edit
]
The Hua Die family system is matriarchal, with women ruling over the clan or tribe. Women can perform all roles in society and have plenty of freedom. Many folk heroes from Hua Die are women. Hua Die has a double kinship system, both matrilineal and patrilineal. Equal importance is assigned to both lines.
Marriage and Family
[
edit
]
In Hua Die a formal proposal ceremony is observed. The groom and his family visit the bride and her family with an odd number of round lacquered boxes carried by unmarried girls or boys and containing betrothal presents. If the bride and her family accept they set a wedding date. The parents of either side can, but rarely do, override their child's wishes and either insists on or forbid a marriage.
On the wedding day, the groom's family and relatives go to the bride's house to ask permission for the groom to marry and take his bride to his house. The couple prays before the family shrine asking her ancestors for permission for their marriage, then to express their gratitude to bride's parents for raising and protecting her. The procession walks to the groom's house and repeats the ceremony before his family shrine.
Clothing
[
edit
]
Hua Die cooking is greatly admired for its fresh ingredients, minimal use of dairy and oil, and reliance on herbs and vegetables. Each dish has a distinctive flavor which reflects one or more of five fundamental flavors (bitter, salty, sour, spicy, and sweet). Common ingredients include fish sauce, shrimp paste, soy sauce, rice, coconut milk, fruit, and vegetables. Lemongrass, ginger, mint, coriander, cinnamon, chili, garlic, shallots, and basil are among the most common herbs and spices used. The abundance of spices produced by Hua Die's mountainous terrain makes this province's cuisine notable for its heat. The province's cuisine is also notable for its sophisticated meals consisting of many complex dishes served in small portions. Vast shorelines make seafood a natural staple.
Meals are communal and all dishes except individual bowls of rice are to be shared in the middle of the table. A typical meal will include: a large pot of steamed long-grain rice, dished up into individual bowls; grilled, boiled, steamed, or stewed Fish, seafood, meat, or tofu; stir-fry dish; raw, pickled, or steamed vegetables; a soup dish, often a clear broth with vegetables and meat or seafood; dipping sauces and condiments depending on the main dishes; and fresh fruits or desserts.
Architecture
[
edit
]
With the exception of public works timber frame structures are combined with other supporting materials often sourced locally. Buildings tend to face south to take advantage of the cool summer breeze. Additional rooms are added along the east-west axis of the building. In multistory structures, each floor is half the size of the floor below. Humidity and flooding are both problems throughout the province, so natural ventilation and stilt foundations are common features. Public buildings and the homes of the wealthy are painted in bright, bold colors. Tile, pillars, carvings, and statues are often used to decorate public buildings.
Entertainment
[
edit
]
Gambling
[
edit
]
Festivals
[
edit
]
Common Festivals
[
edit
]
Spring Equinox -
Summer Solstice -
Autumn Equinox -
Winter Solstice -
Illness, Death and the Pyre
[
edit
]
Sickness and Medicine
[
edit
]
Education
[
edit
]
Cuisine
[
edit
]
Common Ingredients
Meat:
Dairy products:
Herbs and spices:
Grains:
Legumes:
Vegetables:
Fruits:
Nuts:
Greens:
Dressings and sauces:
Commerce
[
edit
]
Imports: copper, cotton, iron, jewelry, palm oil, and wax
Exports: cashews, coconuts, coffee, pepper, rice, salt, and tea
Currency: A cast round coin with a square hole called a văn and silver and gold coins known as tiền.
Taxation: People who have reached the age of 50 are no longer taxed on their income. Because of this businesses are taxed separately from their owner, and many merchants over 50 take a large salary.
The following are regional traits for X:
X:
The following is a list of gear commonly available in X:
Weapons:
Armor:
Adventure Gear:
---
Back to Main Page → Pathfinder Homebrew → Campaign Settings → Ilarion → Nations → The Dao Ming Empire