User:Nomnomking
From D&D Wiki
| | | |
| --- | --- | --- |
| " | Call me The King. Because I am The King. Not sure what I'm The King of, but I'm The King nonetheless. | " |
About Me
[
edit
]
I'm 14, and I've been playing D&D since the 7th grade. If you have any constructive criticism leave it here.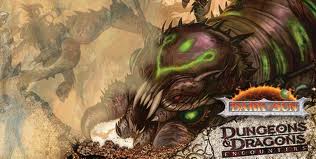 I have a good mix of nerd and non-nerd.
I take Jiu-Jitsu. I'm a Purple belt.
I play Soccer. Favorite team is Barcelona (Obviously. Everyone else sucks. No offense to everyone else.).
I play some Basketball.
I hate Baseball and Football.
Other Games I Play
[
edit
]
Guild Wars
DDO (Dungeons and Dragons Online)
Risk
AOM (Age of Mythology)
AOE (Age of Empires)
Spore
Gloom
And any other strategy card, computer, or board game you can find.
My Favorites
[
edit
]
My favorite pages are:

My favorite classes are:

My favorite races are:

My favorite feats:

Jack of All Trades
Linguist
Raven Queens Blessing (Divinity)
Burning Blizzard

My favorite creations:
Dnd Items I Suggest
[
edit
]
I'm always going to Barnes and Noble or Borders to pick up DnD items.
All the Dark Sun items (Dark Sun Campaign Setting, Dark Sun Creature Catalog, and Desert of Athas: Dungeon Tiles)
Hammerfast: A Dwarven Outpost Adventure Site (Map)
Dangerous Delves Miniature Monsters
Revenge Of the Giants (The rest of the items are better then this, but this book is still good.)
Martial Heroes (#1 and #2. I only have #1 but have used #2.)
Dungeon Masters Kit (Essential for all DM's.)
Players Handbook (#1, #2, and #3. I only own #1, but #2 and #3 look very good.)
Note: I find that Barnes and Noble has a huge selection of DnD books, but never has miniatures. On the other hand Borders is easy to find Stuff at and has a bunch of miniatures, but not very many books.
Websites
[
edit
]
Though this is an amazing website there are some other good websites out there. Click here to view a few.

Here is the Link to my page on Asmor wiki http://www.asmor.com/toa/wiki/index.php?title=User:Nomnomking
My Friends
[
edit
]
---
Back to Main Page.