Spartan Laser (D20 Modern Equipment)
From D&D Wiki
Spartan Laser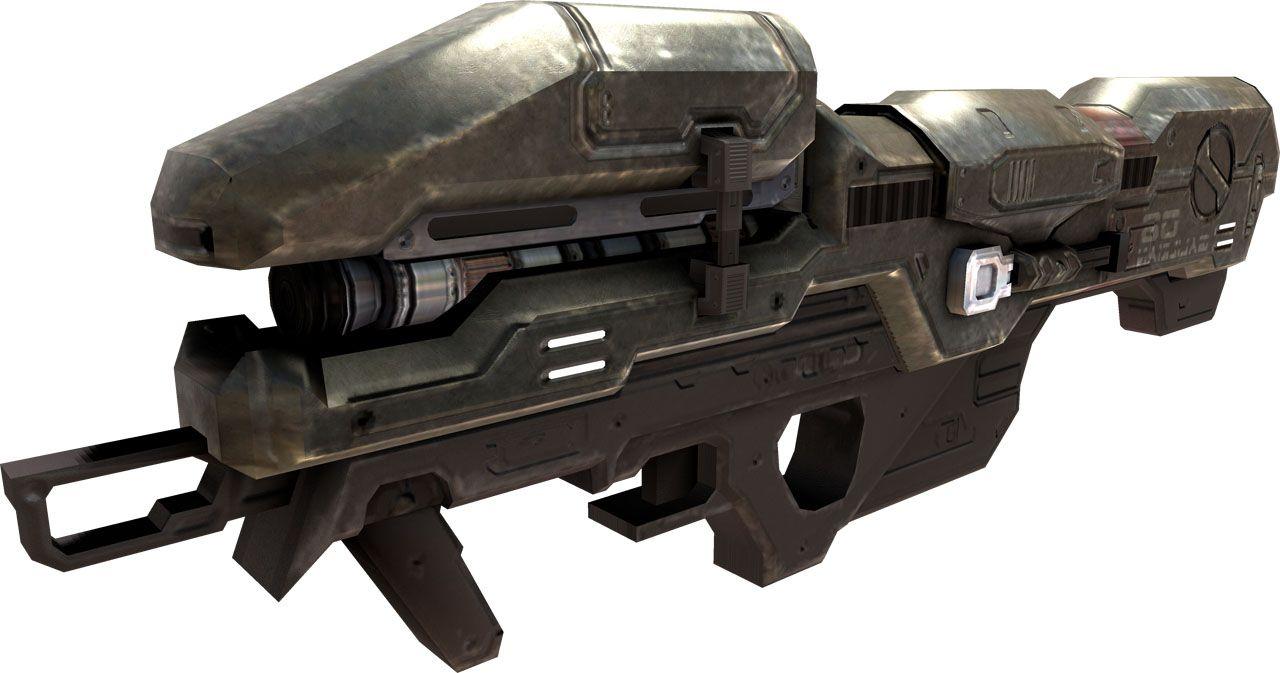 PL 7 UNSC, Misriah Armory
Batter Cells (Charged)
The Weapon/Anti-Vehicle Model 6 Grindell/Galilean Nonlinear Rifle (abbreviated W/AV M6 G/GNR) AKA Spartan Laser, is the UNSC's ground-based, man-portable, anti-vehicle, directed energy weapon.
Heavy Weapon (Exotic Firearms Proficiency)
| | | | |
| --- | --- | --- | --- |
| Damage | 20d10 | Magazine | 100% Charge |
| Critical | — | Size | Large |
| Damage Type | Energy | Weight | 42 lb. |
| Range Increment | 100 ft. | Purchase DC | 30 |
| Rate of Fire | Single | Restriction | Mil (+3) |
Spartan Laser
[
edit
]
The spartan laser fires a high strength laser beam at the target. Firing a single shot requires a full-round action, ranged touch attack. Firing a Spartan Laser at a target that is moving (i.e. has moved last round) is difficult, as is firing at a medium or smaller target. Therefore, firing the Spartan Laser at a moving target imposes a penalty of -6, and firing it at a medium target imposes a -4 penalty (minus a further two for each size smaller). A spartan laser has 100% charge, which is reduced by 25% of it's original charge per shot. A spartan laser cannot be reloaded or recharged. The spartan laser has a x2 scope.
See this page for background information.
---
Back to Main Page → D20 Modern → Equipment
Back to Main Page → D20 Modern → Campaign Settings → Halo → Equipment → Weapons.