Nightborne (5e Subrace)
From D&D Wiki
Physical Description
[
edit
]
These elves usually, but not always have darker skin colors with purple or silver eyes and silver or white hair standing at about 6'0" to 7'0" feet tall, usually slender and weigh about 130 to 180 Lbs. The nightborne race owes much of its unique physical characteristics to its long dependence on the Nightwell, an ancient source of power crafted by Suramar's Highborne residents during the War of the Ancients. Over their lengthy isolation, the exposure of the nightborne to the Nightwell's energies gradually transformed them from their original Kaldorei night elven appearance to their present darker, more night-based form.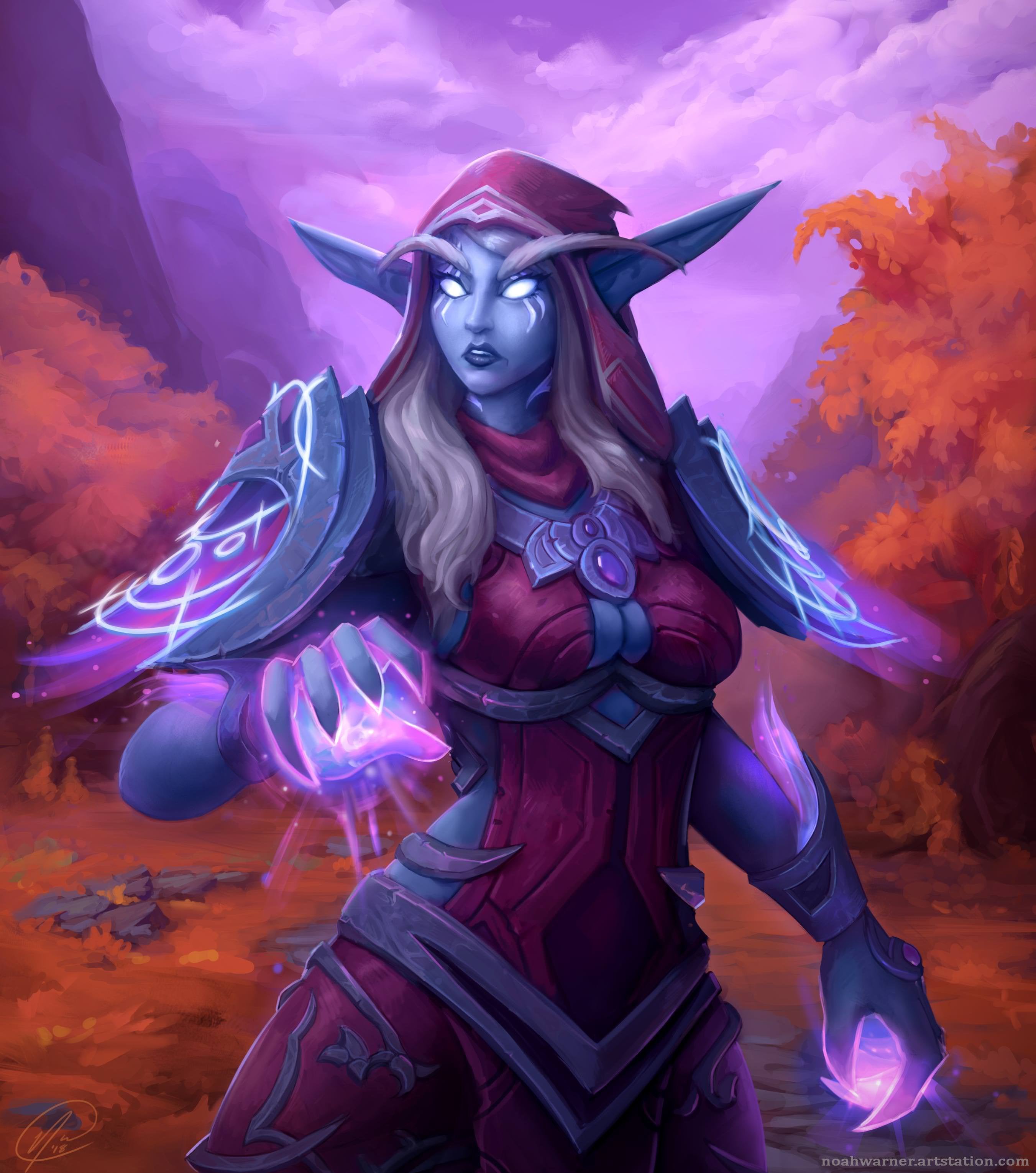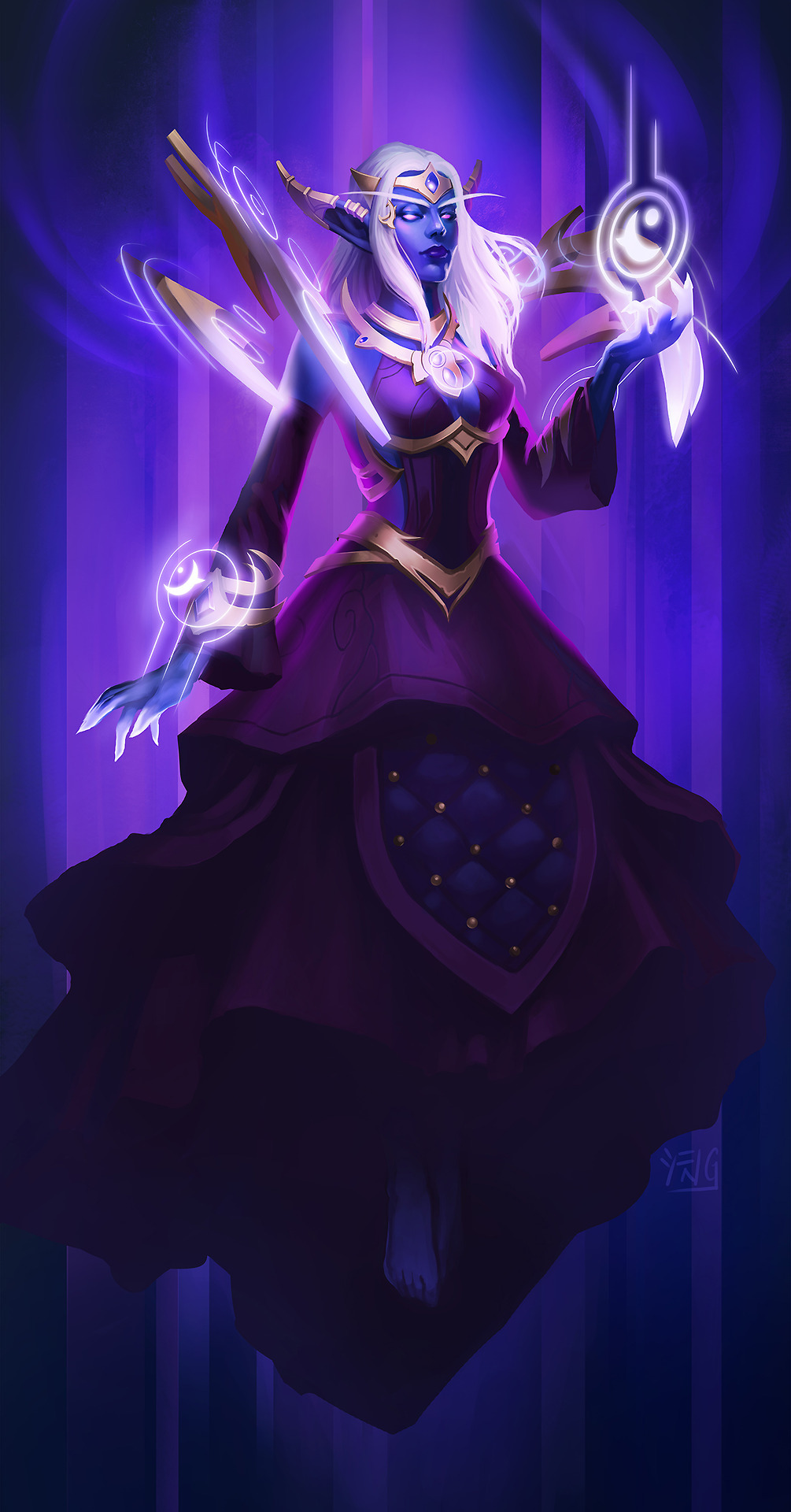 History
[
edit
]
These elves came into being from a dark elf and a high elf. They are known to excel in knowledge and intelligence with a quick temper. The Nightborne are more active at night and worship the Moon Goddess Elune. Though, most believe the Moon Goddess has forsaken them; some still cling to old tradition and believe she will guide them. Elune is said to have made the Nightborne in her image, and lent them her power.
The Nightborne, or shal'dorei in the native tongue are a powerful and mystical race of elves who live in Suramar. Since the city was first separated from the rest of the world over 10,000 years ago, they are no longer true night elves and have evolved by the Nightwell into a unique elven species. For the majority of their secluded existence, virtually the entire group resided in the ancient city of Suramar and were led solely until recent times by Grand Magistrix Elisande.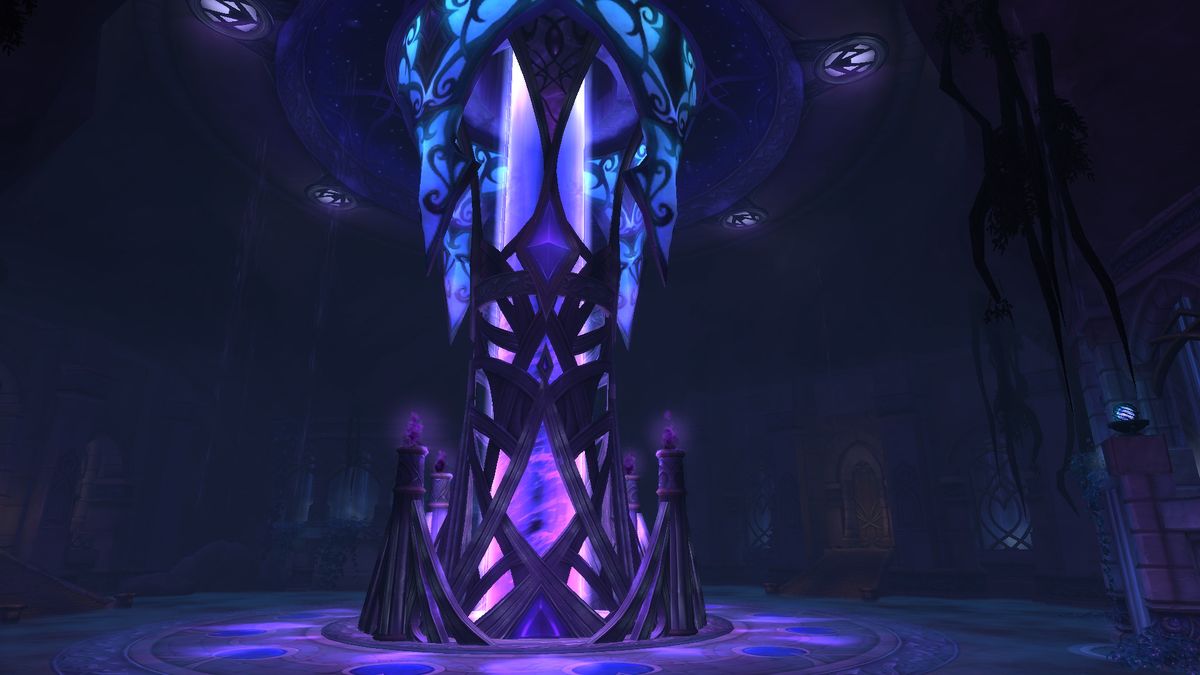 Society
[
edit
]
This race excels in research and combat efficiency, as such, they have turned their homes into an inventor's dream with ingeniously crafted housing structures and creatively designed research buildings that blend in with the darkness of night. They believe in a structured society where science prevails over religion; though a sector of Elune worshippers still exist to rebuild their religious society. These mainly consist of the Clerics.
Ability Score Increase. Your Intelligence score increases by 1.
Darkvision. Accustomed to the night sky, you have superior vision in dark and dim conditions. You can see in dim light within 60 feet of you as if it were bright light, and in darkness as if it were dim light. Unlike most, you can discern color in darkness
Arcane Resistance. You have resistance to force damage
Night's Fury. Spells you cast, that inflict damage deal more damage than others that use the spell. When you make a damage roll with a spell add 1d6 damage to the total (This damage will deal the same type of damage as the spell it boosted).
Ancient Knowledge. Choose Arcana or History, gain proficiency in that skill.
Illusionary Pulse. You can detect Illusions up to a certain level.

---
Back to Main Page → 5e Homebrew → Character Options → Subraces