Eternal Walker (3.5e Prestige Class)
From D&D Wiki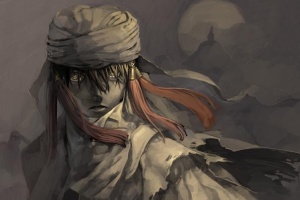 Eternal Walker
[
edit
]
"
I could take you to places you could barely comprehend.
"
—Arcus Fara, Wood Elf Eternal Walker
Not all time walkers seek to travel, or even care how far they can jump through time. No, some time walkers find their their powers are a blessing, and seek to share the experience with other entities. These time walkers find that time is like a grand maze, and at the end of each corridor is a new event, a new puzzle to solve, or a new foe to fight, and they seek to introduce these possible timelines to their friends and companions. These time walkers are known as eternal walkers, and they hold it within their power to show others things that few others could ever see. Eternal walkers tend to be friendly people who enjoy a little bit of fun at even the strangest times, going wherever they choose to go, whenever they choose to go there.
Becoming an Eternal Walker
[
edit
]
Eternal walkers are difficult opponents to handle upon the battlefield, leaping out at an enemy at the strangest times, and seeming to make people miss a few seconds of their life with barely a thought. Eternal walkers are often enclined to make friends quickly, and show them the wonders that they have seen. Coincidentally, people who want to see how many different things exist out there and who wish to experience as broad a range of experiences before they die are drawn toward eternal walkers.
Entry Requirements

| | |
| --- | --- |
| Base Attack Bonus: | +5. |
| Feats: | Great Fortitude or Iron Will. |
| Skills: | Heal 10 ranks, Knowledge (history) 10 ranks, Jump 10 ranks. |