In a matter of hours D&D Wiki be down for an extended period of time to perform necessary hardware upgrades.
These hardware upgrades should address user's concerns including Talk:Main Page#Web Page Not Found Error and the database access times when saving, moving, and deleting pages. Please stand by.
Foghaven (The Blackroot Falls Supplement)
From D&D Wiki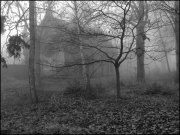 Foghaven takes its name from the dense masses of fog that constantly plagues the town. The fog has impaired trade, stalled economic development, and contributed to a number of psychological disorders over the centuries, including Fog Affective Disorder. According to an inscription on the town hall, "The mistakes of our ancestors shall not be our own."
---
Back to Main Page → 4e Homebrew → Campaign Settings → The Blackroot Falls