In a matter of hours D&D Wiki be down for an extended period of time to perform necessary hardware upgrades.
These hardware upgrades should address user's concerns including Talk:Main Page#Web Page Not Found Error and the database access times when saving, moving, and deleting pages. Please stand by.
Dungeonscape (Valgora Supplement)
From D&D Wiki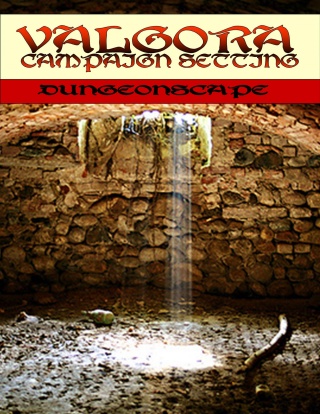 Dungeon Diving
[
edit
]
The underworld, the fallen ruin, and the subterranean caverns are all examples of the expectations of dungeon diving adventurers. These and so many more areas exist in the more dangerous or forgotten areas of the Valgorian world. The ruins, dungeons, and other areas listed below represent the more notable areas of Valgora that meet these descriptions.
List of Notable Dungeons
[
edit
]
Alphabetically
[
edit
]
Geographically
[
edit
]
The list below provides basic information about notable dungeons or ruins across the known Valgorian world. The list is designed to list in a roughly North-to-South format, meaning that the first place listed is the most northern, and the last the most southern. This format is to be used to assist Dungeon Master's who have a party in a certain part of the globe and wish to know a nearby dungeon.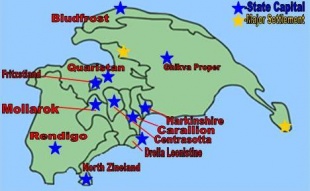 Island of Hesjing
[
edit
]
Malsvir
[
edit
]
---
Back to Main Page → 3.5e Homebrew → Campaign Settings → Valgora <center>
Valgora Navigation
Valgora Campaign Settingv
Player's Handbook
Races, Magic, Equipment, Military, Law & Honor, Waste Walker's Handbook, Seafarer's Handbook, Planewalker's Handbook
World Reference
History, Ghikva, Malsvir, Talara, Notable Dungeons, Notable Towns & Cities, Notable Spans of Wilderness, Cosmology, Organizations, NPCs, Deities, Distant Past
Dungeon Master's Guide
Monsters, Adventures, Cartography, Unearthed Arcana
D&DWiki Project: Adding to Valgora, About, Things to Do

"
I come to bring light where there is darkness
"
—Azule Strongarm, War Lord