Xalian Age (Patronage Supplement)
From D&D Wiki
Timeline - Xalian Age
<<<Chaotic Age
---
1217 Avatars anoint Xalia Empress of the new Alabastrian Empire.
1220 Xalia kills Filia XIII, and marries Mnemon XIV of the Southern Empire.
1225 Josephine born in Dragonseye.
1230 Alabastrian and Second Empires conclude treaty fostering Prince Phrtakes.
1232 Escaping Orcs and half-orcs from the Green Lands found the secret city of Ramhead.
1235 Mnemon XIV dies; Alabastria annexes Sarrun.
1250 Phratakes' fostering ends.
1252 Muso kills Phratia I and installs Phratakes.
1255 Josephine begins prophesying.
1275 Jonnan founds the Followers of the Dragon.
1276 Josephine's Dodecians clash with Jonnan's Dragons.
1278 Alabastria executes Josephine.
1283 Alabastria executes Jonnan.
1301 Second Empire's Vologasian dynasty founded.
1316 Second Jonnan leads rebellion.
1323 Alabastria executes second Jonnan.
1330 "Altoni" begins civil war in Second Empire.
1340 Second Empire executes Altoni.
1364 Xalia allows only devas, eidolon, and halflings into Aligon after rebellion.
1366 Vologabis executes Hobomas for treason to Alabastria.
1390 Second "Altoni" rebels and is executed.
1401 Testament War begins.
1412 Third Jonnan leads rebellion.
1436 Alabastria executes third Jonnan, razes Dragonseye, and scatter inhabitants.
1443 Alabastria bans Dodecon and Elemiad.
1450 Testament executes Halfling King for role in Testament War.
1474 Ardasha rides a Dragon who eats Vologases II at his coronation.
1478 Ardasha founds the Ardashid Dynasty of Second Empire.
1500 Xalia leads armada against Second Empire.
1510 Shapur I captures Empress Xalia.
1532 Hormizd I ransoms Empress Xalia; she raises new armada to recover the Ransom.
1533 Hormizd dies in his sleep; Ransom is lost.
● Empress Bahra I sues for peace with Alabastria.
1536 Anthropophagi abduct, torture, and kill Bahra I.
1543 Xalia occupies Artifice.
1560 Narseh attacks Alabastria.
1562 Alabastria sacks Artifice.
1567 Xalia commemorates 350th year of rule with first gold coin.
1590 Efthal is born.
1608 Efthal studies necromancy at Shinigami mounds.
1613 Shapur II invades Alabastria.
1617 Shapur II recaptures Dragonseye.
1618 Shinigami assign Efthal to Margor.
1628 Against Shiniagmi orders, Margor and Efthal sack Ynepor.
1629 Ardasha II orders construction of Wall.
1633 Margor and Efthal sack Ynepor and declare it a free city.
1650 Yazdegerd dedicates city of Northbar; grants Dragonseye ruins to Alabastria.
1659 Yazdegerd completes Wall.
1660 Margor and Efthal sack Aligon; imperial banking system collapses.
1661 Upon return to Ynepor, the Shinigami kill Margor; Efthal escapes.
1662 Efthal challenges Shinigami. The Shinigami do not respond.
1675 Efthal achieves lichdom and flees to the Second Empire.
1688 Efthal foments rebellion against the Ardashid Dynasty.
1705 Ghilan tribes sack Aligon and kill Xalia; she returns as rakshasa.
1707 Efthali Dynasty begins when Emperor Peroz executes Yazdegerd II.
1726 Ghilan sack Aligon and kill Empress Xalia, ending the Xalian Age.

---
Juzhian Age>>>
The Xalian Age followed the Chaotic Age and preceded the Juzhian Age.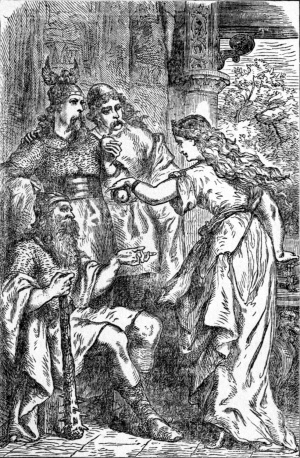 The Chaotic Age was a clash of Empires, but the Xalian Age was an Age of Heroes. Mythical legendary individuals accomplished extraordinary successes, and failures, in this age. During this time, nearly every race, base and noble fielded a legendary hero that inspires this race even today. The great iconic heroes of each race are:
The death of Xalia brought with it a new Emperor and a new age named after him: the Juzhian Age.
---
Back to Main Page → 4e Homebrew → Campaign Settings → Patronage