SOPA (3.5e Deity)
From D&D Wiki
{{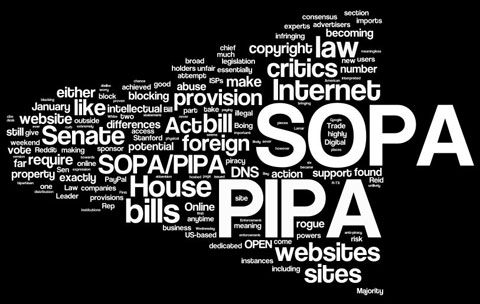 }}
SOPA is an evil deity who is a manifestation of evil against creativity. It exists as an anti-thesis to all that is creative in this world. It runs off of the contradictions of it's followers and the broken dreams of all the creative it consumes with censorship. The picture is accurate, he is a magical Eldridge abomination of words and darkness.
Followers of this god are usually politicians or other people who have skewed and evil views. A follower of SOPA is encouraged to try and stamp out creativity wherever it may rise up with fervency and gusto. Of course they are also encouraged to use creative peoples work as a tool against them in a cruel irony against the creative. Followers usually wear all black.
Clergy and Temples
[
edit
]
All of SOPA's temples are large, perfectly square black buildings with no distinguishing features, always built around another temple to hide all that was once beautiful.
---