Main Page
From D&D Wiki
Welcome To D&D Wiki!
Dungeons and Dragons Wiki pages

5th Edition (5e)

4th Edition (4e)

Revised 3rd Edition (3.5e)

Acquired Advanced 2nd Edition (2.5e)

Community Projects

D&D Wiki:Community Portal

A guide to all community projects, including the facebook page and featured articles.

Publication List

List of all d20 published products in every edition. Please help compile pages. (1290 items)

d20 Modern Wiki pages

Help Pages

Help Portal

Where new and old users alike can find help for formatting, design guidelines and more.

Meta Pages

Contact the administration, find pages you can help with, and other special pages.
Recent News
May 23rd, 2017
The Tavern Chatroom has been re-opened! Chat here with other users on D&D Wiki.
May 21st, 2017
There is a new admin on D&D Wiki; GamerAim. Congratulations!
Feb 20th, 2017
D&D Wiki plays D&D! A current game, Moons of Saturn is looking for interested players to start the modern/Sci-fi themed Doom campaign.
Browse the previous news items...
Featured Article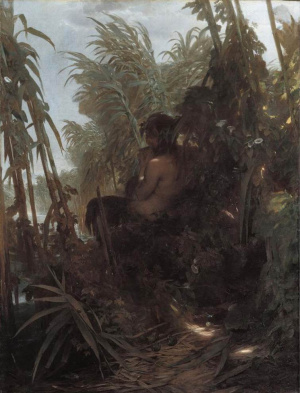 Your background is unknown to you because you suffered some trauma that has inflicted you with amnesia. You woke one day, not knowing who you are or how you got here. Your origin and family are a mystery to you. You are not sure if you have allies or enemies from your past. If you have skills beyond what your class training details, you struggle to recall them.
You start with a clue about your history. Maybe your clue was that gripped in your hand was a locket, in which is a portrait of a young lady or man. Maybe your clue was that you woke shut in a sea trunk, washed up on the beach. Working with your clue, you learn new things about your background. Each time you meet a new NPC or visit a new location, you can decide that they feel familiar. This place or person is somehow related to your life leading up to the trauma that caused your amnesia. This will not divulge much information, but will provide some further clue.
You are a character who is compelled to find out more about your past. It could be that you are aloof and dislike being with riff raff. It could be that you find yourself staring into mirrors for long periods of time, wondering who you are. Working through your bonds and story line, you will reach a point where you are confident enough about your past to grant you new
skills
, use of new
tools
or by being able to comprehend new
languages
. Even, you will find a feature from your past which you are able to use.