The First Evil (3.5e Deity)
From D&D Wiki
The First Evil
[
edit
]
| | Overdeity |
| --- | --- |
| Symbol: | A Goat's Head |
| Home Plane: | The Hellmouth |
| Alignment: | Pure Evil |
| Portfolio: | Evil |
| Clergy Alignments: | Any Evil |
| Domains: | All evil domains |
| Favored Weapon: | Manipulation |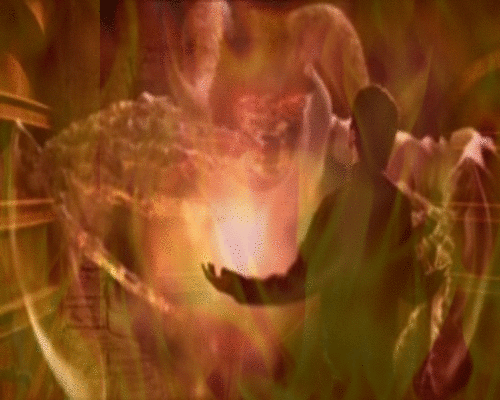 Description
[
edit
]
Very little to nothing is known on the First. What we do know is that it is the very first evil to ever exist, it is older than gods, demons, and even time. It can only take physical form when its armies outnumber the population of creatures on the Earth. The First Evil cannot be harmed in any way at all, it cannot harm someone physically without a physical form, it also knows all, and usually appears to people in the form of a dead person, and rarely ever shows its true form. It is capable of possessing very powerful beings such as gods and demons. The First is capable of manipulating mass amounts of creatures into committing suicide, and has many minions such as vampires, spirits, poltergeists, zombies, werewolves and even some human priests.
The First Evil encourages it's human followers to commit suicide, murder, destroy, and if its power is great enough on Earth sometimes even go as far as to start an apocalypse to annihilate every living thing regardless of losing physical form. However its demonic followers are mainly used as sacrifices for him to bring out his most potent warriors, the Turok-Han, which are a race of super vampires.
Clergy and Temples
[
edit
]
The First Evil has very few temples and very little is known about it. The only real temples are chapels located deep beneath the ground in which its demonic minions worship it. The temples often demand blood sacrifice to please the First, and if there is not anyone present for sacrifice the demons might offer themselves up as a gift to is almighty evil.
---
Back to Main Page → 3.5e Homebrew → Deities → Over