Strings of the Puppetmaster (3.5e Equipment)
From D&D Wiki
Strings of the Puppet Master
[
edit
]
Ideas so far...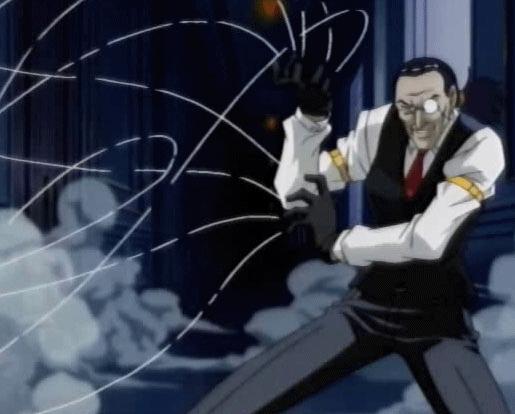 1,500 gp for pair
exotic
light weapon
only one in each hand, max of five, one per finger
can be used as grappling hook if five strings intertwine, range 15
made of Pure arcane energy
Must be able to sneak attack or cast Arcane spells to use effectively.
Dex. 18 needed for Use
15 ft. Reach, Can be used to attack those within range (-2 Penalty to do so, however.)
slashing/Piercing Damage
Can either be used to whip, or to pierce
Can be also used to Asphyxiate
Coup-de-grace as a standard action (If Proficient/Dex 20+)
Checks to hide these on self gain +4 Bonus
+10% Arcane Spell Failure
Cannot be thrown for damage
1d6 damage any size below medium
Other Feats
[
edit
]
Puppet master
Arcanist
Awaken Strings
Hands of the Puppetmaster
Many strings
Flying Whip
Technique: Hand and String.
---
Back to Main Page → 3.5e Homebrew → Equipment → Mundane Weapons