Chaos Realmer (Mortal Kombat Supplement)
From D&D Wiki
Chaos Realmer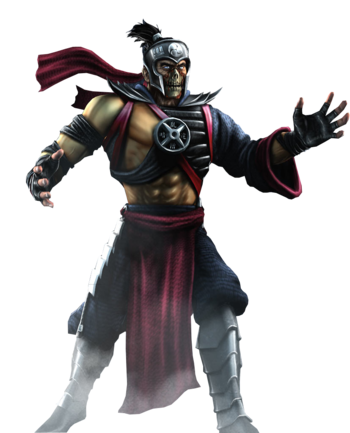 Age - Chaos Realmers can live to 150, being driven mad with chaos after only a century. They achieve adulthood at 25.
Alignment - Chaos Realmers go out of their way to cause chaos. Typically being Chaotic - Evil
Speed - Base walking speed is 30 feet, sprinting is 45 feet.
Languages - Speak, Read and Write a Common Language. Can also speak backwards.
Appearance - Chaos Realmers typically have extreme expressions of their personality, ranging from tattoos to self-maimed limbs.
Special Ability
Madness - The player deals 1d6 psychic damage to everyone (even allies) in combat.
---
Back to Main Page → 3.5e Homebrew