User:Seraphim Rush
From D&D Wiki
Statistics
[
edit
]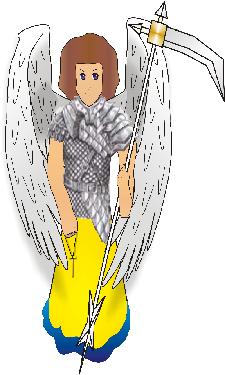 Name: Zero
Gender: Male
Location: Montana, USA
---
Hello, I am new to the D&D wiki and I hope to be here for a while. I am sure that as time passes there will be a great number of ideas that will be quite helpful and fun to play with. I have been playing for a little while, and undertsand a lot of the balance, but things change all the time and sometimes I get a little lost. However, I hope to learn to these new things, and become a wiser player, and a better DM.
I am often working, or at school. I really do not have much time to play, and with everyones schedules it is hard to get some people together that can play where I live. Nonetheless, summer is a fun time because it is much easier to work with scheduling, especially with school, and extracurricular activities laying low. However, this doesn't mean I become a "basement nerd" and play all the time. I still have cross country practice in the summer.
There really isn't much to say about myself, I am an average brother figure to people and I like to help people with their problems. I get good grades, and I like to write stories and poetry. I listen to all sorts of music (except rap and country) and I play percussion in school (focusing on mallet instruments). Well, I thought I'd get a little bit about me on my user page. I hope some of my contributions will be fun to use.
--Seraphim Rush 16:05, 28 April 2007 (MDT) ^^
---
Content by Me
[
edit
]
Homebrew