Morocco (3.5e Deity)
From D&D Wiki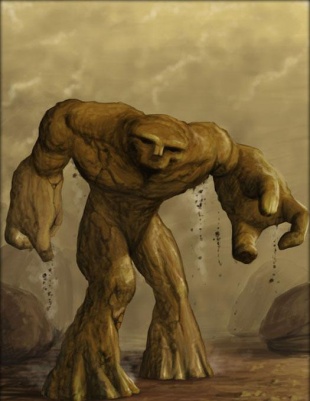 [edit]
Morocco
Morocco is the Valgorian god of Earth. He is also known as The Quake Maker.
| | Greater Deity |
| --- | --- |
| Symbol: | Brown Circle |
| Home Plane: | Valgora |
| Alignment: | Lawful Good |
| Portfolio: | Earth, Weather, Law |
| Clergy Alignments: | Lawful Good |
| Domains: | Earth |
| Favored Weapon: | Unarmed |
[edit]
Character
Morocco is a steady, usually predictable God who takes great time when deciding what to do and when to do it.
Miners pray to Morocco for safe passage by asking for "The Quake's Relent".
[edit]
Clergy and Temples
Clerics of Morocco are found in major and minor areas all across Ghikva, Hesjing, and even Malsvir. They are usually called upon to every major mine and quarry, as they are looked at as the mediators of Morocco.
The most common gathering of followers is in mining camps.
---
Back to Main Page → Dungeons and Dragons → Deities → Greater

Back to
Main Page
→
3.5e Homebrew
→
Campaign Settings
→
Valgora
→
Valgorian Pantheon
→
Court of Elements