Kuluth (3.5e Deity)
From D&D Wiki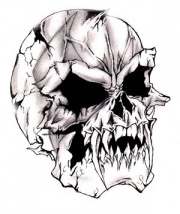 Kuluth controls all aspects of death and the afterlife. He is often worshipped by travelers who seek to avoid his chill grasp. The huge cloaked figure is said to gather the souls of powerful mortals himself. He is not active in the politics and warring of the Gods; he prefers to exist quietly in the background. Death, after all, never ceases, and Kuluth happily waits patiently until he will be needed again.
Clergy and Temples
[
edit
]
Pantheon
[
edit
]
---
Back to Main Page → 3.5e Homebrew → Deities → Greater
Back to Main Page → Dungeons and Dragons → Campaign Settings → Anazar → Religion.