JuWell (3.5e Deity)
From D&D Wiki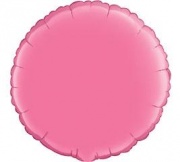 JuWell is the Valgorian goddess of Passion. She is also known as The Seducer.
| | Greater Deity |
| --- | --- |
| Symbol: | Pink Circle |
| Home Plane: | Valgora |
| Alignment: | Chaotic Neutral |
| Portfolio: | Luck, Healing Chaos |
| Clergy Alignments: | CN, TN, NG, NE |
| Domains: | Luck |
| Favored Weapon: | Dagger |
JuWell is the playful demigod of passion. She enjoys the mortal sensation of Lust, and spreads promiscuity across the land. She is not to be confussed with Yeshua, the God of Love, as she finds love troublesome, whereas Passion is fleeting and requires no heartache.
Followers of JuWell follow but one saying: Every Evening Lives Forever!
Clergy and Temples
[
edit
]
Clerics of JuWell are few but can be found in major cities. Temples are usually erected near habitually established mating areas of a community, such as the infamous Talaran Lover's Bluff.
The most common gathering of followers is in a brothel, tavern, or amongst bardic adventurers.
---
Back to Main Page → 3.5e Homebrew → Deities → Greater

Back to
Main Page
→
3.5e Homebrew
→
Campaign Settings
→
Valgora
→
Valgorian Pantheon